Lawn Care and
Snow Removal Services
Lawn Care Services

Lawn care services are our primary business. Peoria Lawn offers weekly and bi-weekly lawn service plans that will satisfy both your residential and commercial lawn care needs.
Seasonal Services

About once or twice a year, most lawns require a little extra care. We do Spring and Fall Clean-Up, Aerate, Edge, Till, and more so you don't have to.
Snow Removal/salt App

Snow Removal Services brings out our snowplows, snowblowers, and salt shakers. We are dedicated to making sure we get all our customers cleared off within 12 hours of the storm ending.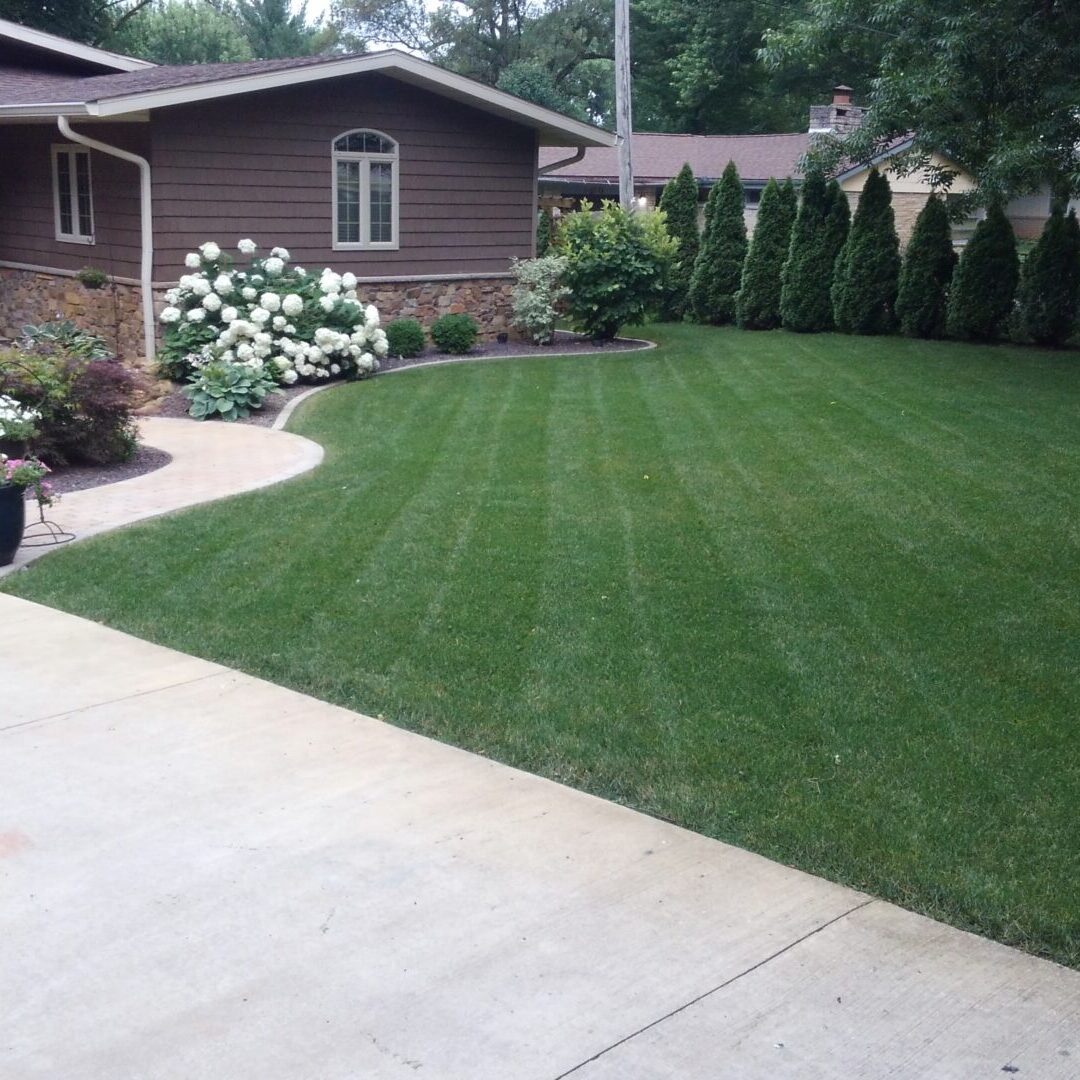 Not Just Another Lawn Care Company
Peoria Lawn was born of necessity a few years before the name became official on May 23, 2011. As we grew our real-estate business, so did our needs to find a dependable, affordable lawn care provider. We discovered that reliable and affordable is almost an impossible combination to find, so we set out to change the way people experience and view lawn care service.
After we invested in commercial-grade equipment and registered our business name, we quickly found that a lot of home and commercial property owners were looking for the same. Our customers now enjoy the quality, reliability, reasonably priced lawn care, snow removal, and even some construction/maintenance services Peoria Lawn provides. We help commercial properties look inviting while assisting homeowners to get back to enjoying the weekends with family and friends.
We guarantee our service. If you are not satisfied with our service for any reason, we will make it right.